Discover more from Footprints
This is HA Works from AUX Digital Network (ADN) - Where Art Collides
Jazzy Stax, Vol.1
NFT Collects with Vinyl-lathe, CD-Lp, 2XCD-EP (Greatest Game & Send Forth), Wallart & Digital Audio (immediate)
HA Ya-Ali - "JAZZY STAX VOL.1"
THE COMPILATION OF HA's TOP PERFORMING TRACKS IN 2022
Jazzy Stax Volume One is the highlight of 2022 for HA Ya-Ali. A compilation of releases across 1 album and 2 EP's. Including the April 28th released Grandson of Jazz album. "HA started producing this series in April, and by July, Jazzy Stax Volume One emerged. This is original material he wrote, performed, and engineered. Except for The System (Gott Chalk) remix, mixed by his son Amani Shaheed. Followed by Greatest Game EP in July and Send Forth EP in August.
The entirety of this record was available through DSPs around the globe. The actual compilation dropped in December 2022.
The tracks on Jazzy Stax Vol.1 HA Ya-Ali dived into his keyboard more, laying string beds and incorporating woodwinds in his Westpark Village (Roseville), California home studio. This album features a myriad of genres, from jazz to funk, hip-hop, and R&B. HA Ya-Ali's signature sound is evident throughout, making the album an essential listen for jazztronica fans.
---
NFT Mint details:
When: Mar. 21st, 2023
Edition Chain: Polygon
audi0 Edition Price: 181 MATIC (<$99)
Rewards: Collectors Edition Vinyl-lathe, 3XCDr, & Wallart
Total Collection Supply: 49 (Verify)
Place Buyout Bid: DNLD marketplace (ETH total collection floor is $4851)
---
---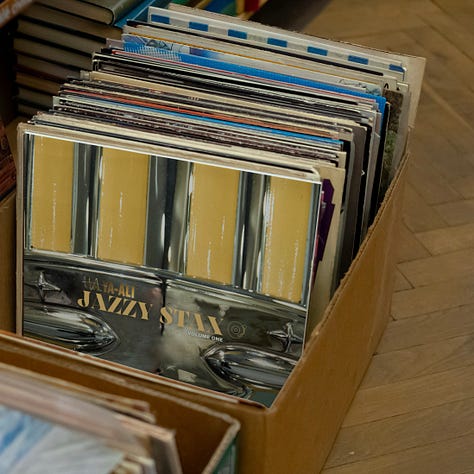 © 2022 Traces/Pleasure Mine Recordings - All Rights Reserved. 
℗ 2022 Urban Sufi Music - SESAC