Discover more from Footprints
This is HA Works from AUX Digital Network (ADN) - Where Art Collides
On The Edge Of Forever (Reissue)
Shipping: 2024-04-19 CD, Vinyl and Wallart
10th Year in Circulation
Bil Basmala 'On The Edge Of Forever' CD, released for Record Store Day 2014 on 4/19. Kicking Off A New Co-op Retail Program at Audocs @audocs, including 42 Stores In North America. Also Apart of the campaign is Bil Basmala 'UHM w/Style' begins Impacting Top 100 College Radio in the U.S. till 4/19/2014.

Originally released on Cd in 2013 by Formerly Known As, "On The Edge Of Forever" by Bil Basmala was also released in digital 'Deluxe', on 1/14/14. Including a special Booklet and 432 Masters by Spectrum 13b at Eastern Department. Also released in 2013 in digital form was The Get Down and Counterpoint singles in the series.

Press:

'On The Edge Of Forever' - contains all the essential blends of artistic 'strangeness' of style. "The production. Dusty… Hard jazz, deep funk sounds, but taken so far and so deep from the source as to be absorbed and transformed. From some alternate reality where Dolphy and Mingus invented the MPC and jazz never ended, kept on going."(Elmattic)
---
NFT Mint details:
When: Feb. 25th, 2023
Edition Chain: Polygon
audi0 Edition Price: 228 MATIC (<$131)
Rewards: CD, Collectors Edition Vinyl, Wallart and Digital Audio
Total Collection Supply: 19 (Verify)
Place Buyout Bid: DNLD marketplace (ETH total collection floor is $5834)

---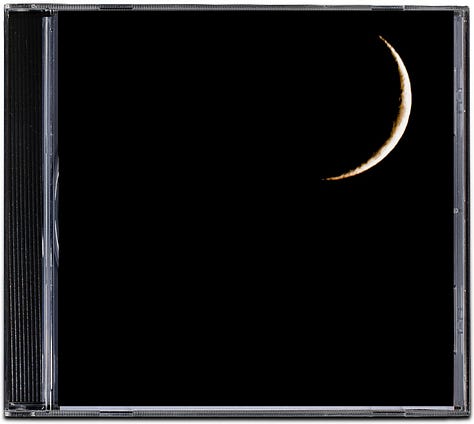 OUTSIDE THE HEARD
April 2014 (For US based Indie Retail)

On The Edge Of Forever contains all the essential blends of artistic 'strangeness' of style. The production: Dusty, intricate loops and samples. Hard jazz, deep funk sounds, but taken so far and so deep from the source as to be absorbed and transformed... Like some alternate reality where Dolphy and Mingus invented the MPC and jazz never ended. But who is Bil Basmala? It's hard to say… Information is scant. But that's what the crate diggers love – scarcity… And records like On The Edge Of Forever don't come along very often. It might as well been made by a ghost whose only tether to our corporeal world is the invention of ambient neo soul. For fans of DJ Shadow, Dilla, Mushroom Jazz, and Steely Dan. You need this.