Discover more from Footprints
This is HA Works from AUX Digital Network (ADN) - Where Art Collides
Wait for the hour by Bil Basmala
Authenticated NFT - Wallart, Digital Audio & CD reward included
---
NFT Mint details:
When: September 30th, 2023
Edition Chain: Polygon
Edition Price: 123 MATIC (<$63)
Rewards: CDr & Wallart
Total Collection Supply/Buyout: 10 (Verify)
Place Buyout Bid: DNLD marketplace (ETH total collection floor is $630)
---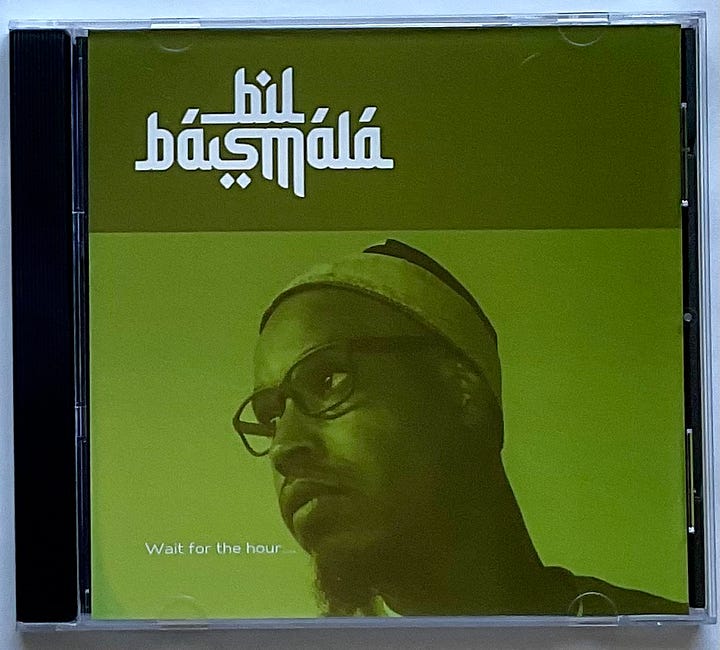 After releasing 'Wait for the hour', Hasan retired Bil Basmala and moved all new music to HA (HA Ya-Ali). Bil Basmala production remains, courtesy of Solidbeing Sound and Pleasure Mine Recordings.
HA Ya-Ali (HA aka Mont the Sifr) has become Hasan's new home for music production and collaboration. He has released a number of tracks through the Footprints label, including his latest album 'Grandson of Jazz'. And plans to continue making music on the Footprints imprint Traces for the foreseeable future.